For all the courses below, you need to be a minimum of 10 years old.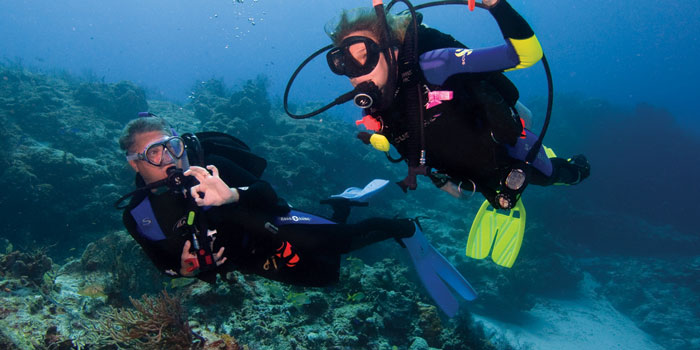 PADI DISCOVER SCUBA DIVING
Never dived before? This is the time to try!

The PADI DSD program is a half day experience that will give you the taste of the underwater world and open you appetite to carry on!

We start with a little bit of theory, a briefing to make sure that you understand all the little things that you must know before going underwater.

Then, we take you in the swimming pool, to practice the breathing and to do some simple and fun skills to make sure that you feel comfortable. After the swimming pool session, we take you in the sea for your first dive!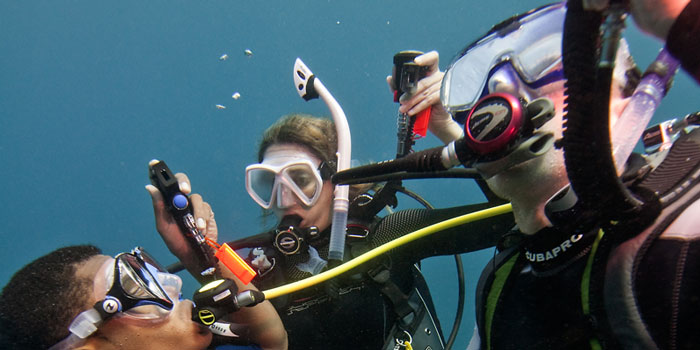 SCUBA DIVER
Scuba Diver is half way to getting your Open Water license.

You do theory 1-3, swimming pool sessions and 2 open water dives, you will be certified to a depth of 12m and must always with a certified assistant or dive instructor anywhere in the world. You can continue your education to become a PADI Open Water diver.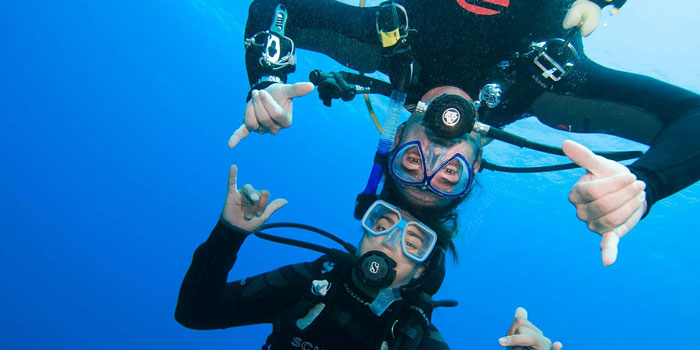 PADI OPEN WATER DIVER
To become an independent diver (always with a buddy!) to 18m you will have to complete the full PADI Open Water Diver course.

The full Open Water Diver course is a 4 day course but we will always adapt to the necessities of the student.


ADVANCED OPEN WATER
Take your diving to the next level! Complete 5 different Adventure Dives to improve your diving knowledge and skills.

Navigation and Deep dive are compulsory but the other 3 you can choose from: Peak Performance Buoyancy, Night Dive, Underwater Naturalist, Fish ID, Search and Recovery, Wreck Dive, Photography, Boat Dive, Nitrox (with Nitrox extra cost) and Multilevel and computers.

Your instructor will be happy to explain and help you construct the course your way to make the course both interesting and fun.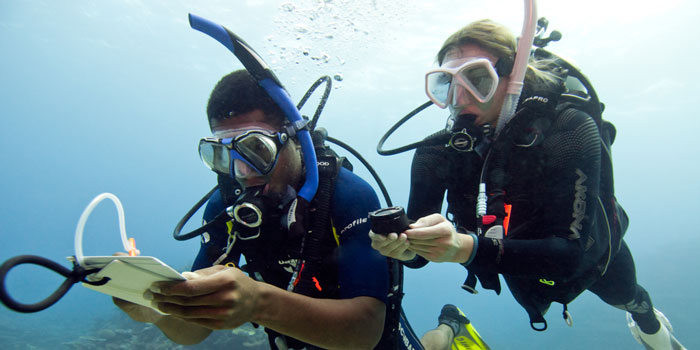 RESCUE DIVER
Is the time to start really caring about the other divers. The Rescue is an amazing course design to teach you how to respond to an emergency. From a boat or from the shore, you will be prepare for any situation.

You will need to have completed Primary and secondary care within the last 24 month. For this reason we offer as a parallel course with the Rescue course the Emergency First Responder.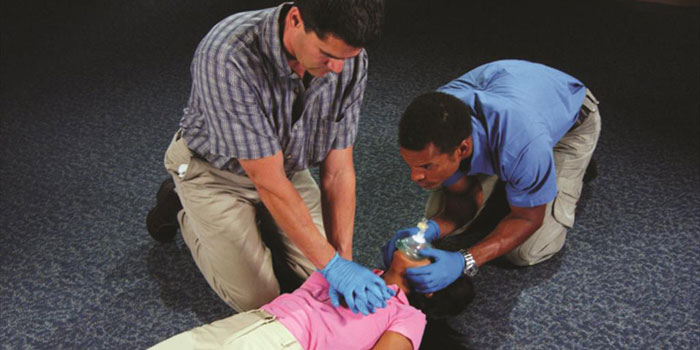 EMERGENCY FIRST RESPONDER
Have you ever seen somebody in a life threatening situation and you didn't know what to do?

Do you want to learn about primary and secondary care? How to give CPR, treat shock or serious bleeding? This course is a one day course for divers or none divers. This certification is internationally recognised, and very often mandatory as a requisite for many jobs.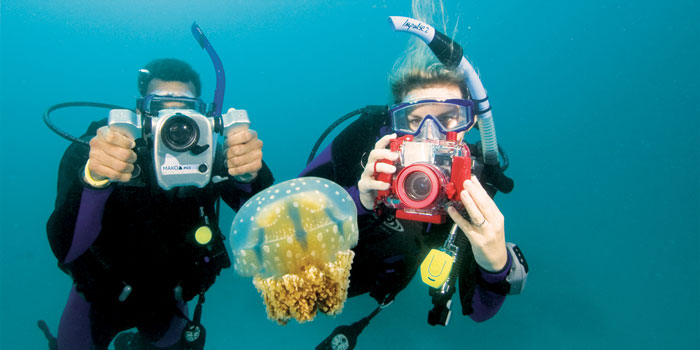 SPECIALITIES
Further your diving knowledge, skills, experience and confidence by completing some of the fun Speciality Courses!

We offers many Speciality Courses and below are some that we find to be the most popular.

Deep: 4 dives including manual and certification
Night: 3 dives including manual and certification
Wreck: 4 dives including manual and certification
Enriched Air Nitrox: 2 dives including manual and certification
Digital Underwater photography: 2 dives including manual and certification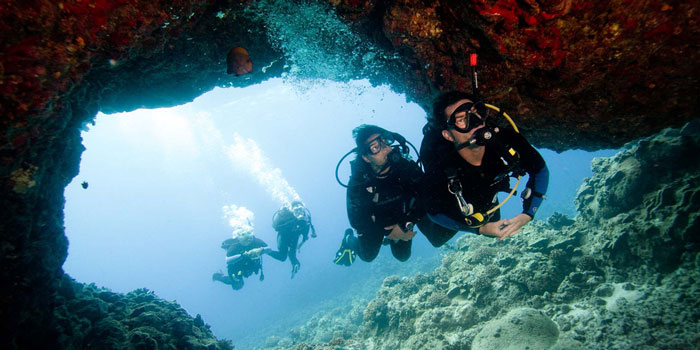 DIVEMASTER
Go Pro! – Begin a professional diving career with an internship that will lead to work as a diving Pro!

The Divemaster course is your first level of professional training. Working closely with an Instructor, you'll fine-tune your dive skills, like perfecting the effortless hover, and refine your rescue skills so you anticipate and easily solve common problems. You'll gain dive knowledge, management and supervision abilities so you become a role model to divers everywhere.

As a Divemaster, you'll lead others as you supervise scuba diving activities and assist with diver training. Whether you want to work at a faraway dive destination or close to home at a local dive shop, the adventure of a lifetime awaits you. Divemasters are respected dive professionals who are aligned with the largest and most respected dive organization in the world.

Please contact us for information on prerequisites for the Divemaster Course.

Price On Application